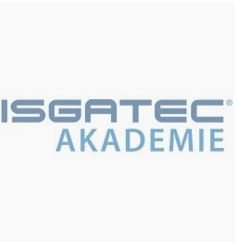 13. – 14. Mai 2020

Hotel Mercure, Mannheim Friedensplatz
Under the motto "Get off to a successful start with adhesive projects", this adhesive technology forum organized by ISGATEC AKADEMIE offers the opportunity to
exchange ideas with experts about today's and tomorrow's adhesive projects and to find out the latest about
about the efficient implementation of bonding projects – from design to production – including using the DIN 2304 standard
the practice-oriented qualification of the responsible bonding personnel
the right choice of adhesives and perspectives of different bonding technologies
quality assurance and possibilities for non-destructive testing
practical experience, e.g. in the automotive industry, electronics and power engineering.
I am particularly pleased to contribute a paper with the title
Carry out adhesive projects correctly or what is still often done wrong

In my paper presentation I will show that a successful implementation of an adhesive project does not only mean to find out what the "right" of the almost infinite number of adhesives offered by the different manufacturers – for Europe alone this is estimated at about 30.000 – 35.000 – is. The entire process, from component design to possible reworking, must be considered also from a commercial point of view. Various traps lurk here, into which not so experienced but sometimes also "old hands" like to step. In the best case this means "only" additional stress, but also project delays, additional costs up to bond defects occurring after series start can be the consequences.
Further information about the event can be found here
I look forward to welcoming you personally to Mannheim in May.
https://how-do-you-glue.de/wp-content/uploads/Isgatec-Alademie.jpg
242
235
Hartwig Lohse
/wp-content/uploads/logo_www_6000x800px.jpg
Hartwig Lohse
2019-09-20 14:49:21
2019-09-20 15:04:15
FORUM KLEBTECHNIK – Get off to a successful start with adhesive projects